In his Christmas message to the people of Uganda on 22nd December 2020, Anglican Archbishop Stephen Kaziimba said (amongst other things), "I want to talk about campaigns and elections. Elected leaders are important in any country's governance, and Christians are called to exercise their electoral responsibilities of voting and making their voices heard in the public square. At the same time, we need to also recognise that politicians are not worth dying for. Politicians can't die for the sins of the world. So don't put your life on the line for them! Only Jesus died for the sins of the world. Only Jesus is worth following to the point of death."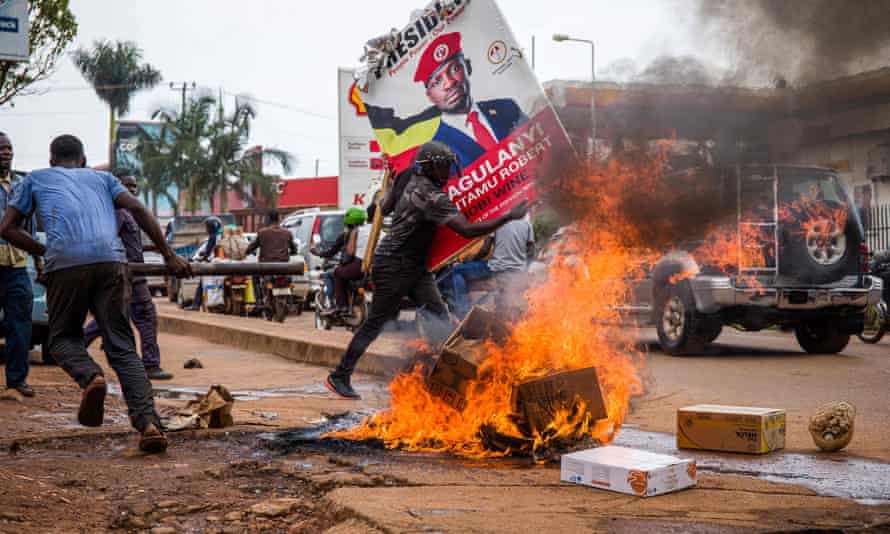 Already many people have put their lives on the line and been killed during the election campaigns in Uganda, whilst many more have been seriously injured as a result of violence and often brutal interventions by the police and army. Even Robert Kyagulanyi (Bobi Wine), the strongest of Museveni's opponents, has been arrested, viciously beaten and allegedly tortured several times during the months of campaigning – and yet he and others continue risking their lives by campaigning for change.
I admire the courage that many have as they stand against injustice. I have never been in such a position and suspect that I wouldn't have the same courage to risk injury and death when confronting evil. Sheltering in the comfort and safety of my study and writing about such things is very different from being out there on the ground.
Maybe, as Archbishop Kaziimba says, "politicians are not worth dying for". But what about their policies and the principles they stand for? Are justice and truth, love and righteousness, peace and equality perhaps worth dying for? Jesus refused to deny who he was and what he was called to do (to bring peace and justice with compassion and love). Very few of us are called to be political leaders but surely we are all called to do our bit and support leaders at all levels who work for justice, especially for the weak and vulnerable.
Jesus said he came to "bring good news for the poor, proclaim freedom for the prisoners, recovery of sight for the blind and to set the oppressed free" (Luke 4:18)
"Whoever wants to save his life will lose it. But anyone who loses his life for my sake will find it." (Matthew 16:25)
"No one can have greater love than to lay down his life for his friends." (John 15:13)
"This is the proof of love, that Jesus laid down his life for us, and we too ought to lay down our lives for others." (1 John 3:16)
"You have heard how it was said, 'An eye for an eye and a tooth for a tooth'. But I say this to you: offer no resistance to the wicked. On the contrary, if anyone hits you on the right cheek, offer him the other as well." (Matthew 5:38-39)
"Love your enemies and do good to them." (Luke 6:35) "Pray for those who persecute you." (Matthew 5:44)
Jesus showed us a different way of life and a different model of leadership – that of non-violence, of being a humble servant, working for truth and justice, helping the poor, the marginalised and the rejected people of society. This way of life is a risk because it threatens and challenges the world's powerful, dominant and corrupt leaders. Jesus was also very clear that violence is never right or justified, even when faced with violence or injustice.
Where is God? Suffering with the oppressed, the vulnerable, the powerless and the voiceless; with the peacemakers, the humble, with those working for justice.
So whilst no political leader is perfect or worth dying for, are his values worth dying for? Where is God at work? How are God's Kingdom values most likely to be realised?
What would you risk dying for? Let us pray for courage to work for truth and justice.